According to Dr. Dominyka Venciūtė, a renowned marketing professional in Lithuania and the new director of the International Marketing and Management programme, graduating from this programme equips you with the ability to communicate effectively with leading marketing experts worldwide. In September, Dr. Venciūtė will take over the role from Dr. Lineta Ramonienė, the first programme owner and director. With marketing having been a central theme throughout Dr. Venciūtė's life, take the opportunity to meet her and allow her to guide you in delving deeply into the captivating realm of international marketing and management.
Could you briefly introduce yourself to the International Marketing and Management Programme students who may not have met you yet?
I'm Dominyka – an academic, a researcher, a consultant, and, in the first place, a mom of two toddlers.
Marketing has been the adventure behind my life's journey that I've explored from multiple angles – whether in the academic depths, the realm of research, or the managerial perspective.
My journey with ISM started in 2008 when I first stepped onto its campus as a Bachelor student. After completing my Master's studies in the Netherlands in 2013, I circled back to ISM, this time as a Ph.D. student, and soon became the Director of the Bachelor's Business Management and Marketing program.
Upon graduating with my PhD in 2018, I launched the boutique consultancy firm "Persona Cognita", which helps companies and individuals leverage the power of employee advocacy and personal branding for growth and recognition. Soon after, I also co-founded "Nomino", which assists companies with naming and branding, and "Benelux Baltics in Business," a professional network that unites professionals from the Benelux and Baltic states.
Over the last few years, I have also strongly focused on research, where my passion lies in social media marketing, personal branding, and influencer marketing topics.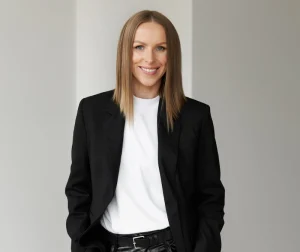 Will you maintain the current program profile, or do you plan to introduce new elements?
My predecessor, Lineta, has done an amazing job managing and improving the program over the years, so I will do my best to continue her work. Introducing new elements is only a matter of time, as the industry is constantly evolving, and so must the program. I'll use a good old quote here: Change is the only constant (Heraclitus). Stay tuned.
How would you describe the current state of marketing and management in the industry?
The current state of the marketing industry is marked by dynamic changes driven by the rapid emergence of AI technologies, the rise of digital platforms, and increasing pressure to embrace sustainability. AI and data-driven strategies are revolutionizing marketing, enabling personalized customer experiences, while businesses must navigate an expanding digital landscape to engage consumers across multiple channels. Sustainability and social responsibility have become key priorities as consumers, especially younger generations, demand ethical practices. Businesses must align with these trends to thrive, they have to remain agile, customer-centric, and socially responsible in their marketing and management strategies.
What's the formula for becoming a successful marketing professional?
Curiosity. Marketing professionals who are driven by curiosity are more inclined to dig deeper into customer needs, preferences, and motivations, enabling the development of campaigns and products that genuinely resonate with the target audience. Curiosity fuels innovation, encouraging marketers to explore novel ideas, technologies, and strategies, giving rise to unique offerings that set a company apart in a competitive market. There is no successful marketing without being curious.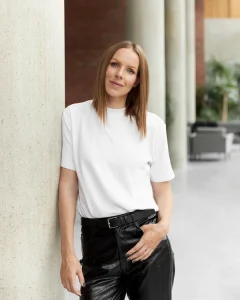 What specifically interests you about international marketing?
For me, no travel abroad is possible without taking pictures of various marketing solutions at nearly every corner. You will see me posting stories about that if you follow me on social media.
What particularly interests me in international marketing is the dynamic interplay it involves on a global scale. I'm fascinated by how marketing strategies must adapt and resonate with diverse cultures and markets across the world. I'm drawn to the creative challenges that arise in crafting solutions that bridge cultural gaps and capture the essence of a brand while remaining relevant and appealing in different corners of the globe.
What makes ISM students exceptional?
Ambition. Students who choose ISM seek more. They are driven. They are unique. What I appreciate about working at ISM is that I often find I can learn just as much, if not more, from students as they can from me.
Why Master's Diploma is important to be a successful marketing professional?
To name a few, it offers advanced knowledge, specialization, strategic thinking, and networking opportunities. It sharpens research skills, fosters a global perspective, enhances credibility, and equips professionals with problem-solving abilities. It has the potential to lead to higher earnings, making it a crucial investment for marketing professionals aiming for career advancement and expertise. Graduating from this programme allows you to speak the same language with leading marketing professionals across the globe.
Learn more about the International Marketing and Management Master's Programme HERE.