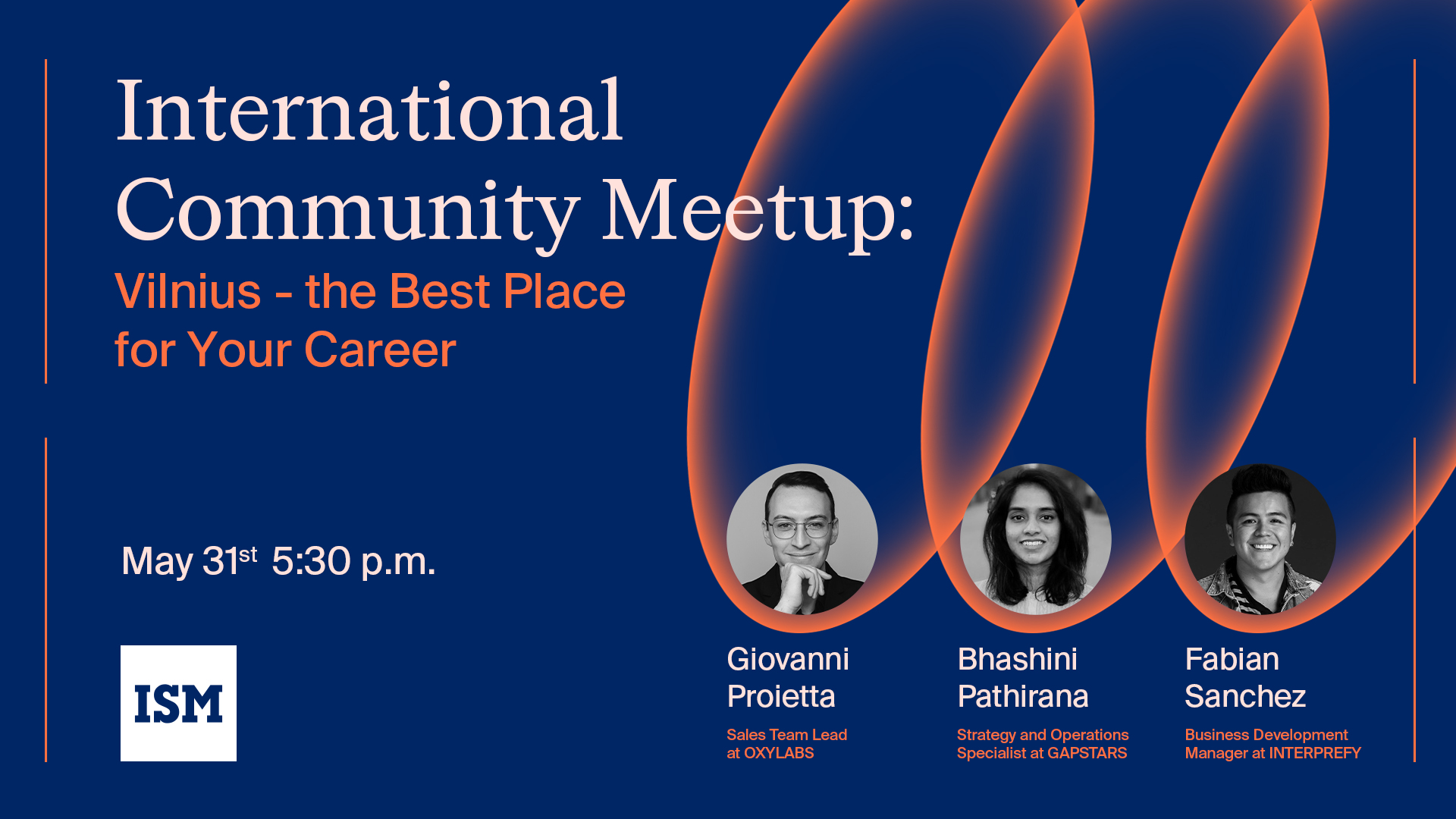 Get ready to embark on an exciting journey of international exchange and discovery at the International Community Meetup on 31st of May! Join us for an evening full of valuable insights on how to thrive in Lithuania starting from your career to social life, as well as connecting with like-minded foreign nationals residing in Lithuania.
At our meetup, you'll get to share your unique experiences and learn from other expats living in Lithuania. But that's not all - our community members are also bringing in a variety of delicious snacks from their cultures! So, get ready to experience multicultural cuisines and broaden your horizons.
Don't miss out on this vibrant community gathering on May 31st at 5.30 pm in the main hall of ISM University. It's the perfect opportunity to make new friends, connect with like-minded individuals, and gain valuable knowledge that will help you succeed in your professional journey and make Vilnius your 2nd home. See you there!
Event is free, but registration is needed.
Registration HERE