At ISM University, we believe that knowledge is a powerful gift that becomes even more valuable when shared. It is with this spirit of commitment to fostering a thriving community we proudly introduce the ISM Executive MBA's alumni clubs' and FIRSTPICK offer to win 10,000 EUR grant to the winner of our upcoming pitch competition and mentoring opportunity with 160 top level managers, EMBA alumni.
ISM University Executive MBA Alumni club is a vibrant ecosystem where seasoned experts unite with a common goal: to empower the next generation of leaders. Through mentorship, networking, and pro-bono sessions, our alumni are dedicated to creating a platform where knowledge flows freely and aspirations are transformed into reality.
Want to be one of the 5 teams invited to pitch your startup idea?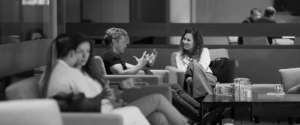 Apply your pitch deck and a brief overview of your startup by the 13th of November: HERE
The competition is open to startups from all industries and stages of development, but the main criteria is to have at least one ISM alumni/student in the founding team.
The judges will be looking for startups with a strong team, a clear vision, and a viable business model.
Here are the main criteria:
Problem - What is the problem you are trying to solve and how big (painful) it is
Market - How big is the market you are targeting? Where is the market and why?
Pitching - How well do you pitch? Did you answer the question well?
Solution - What is the solution? Do you have an unfair advantage?
Team - How large is your team? Do you have previous startup experience?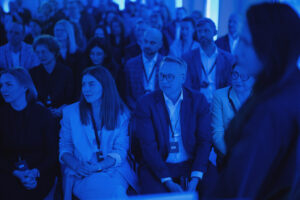 We will contact the selected teams who will be pitching at our upcoming EMBA Alumni Gala Event on 8th of December to a live audience of potential investors and future partners.
This is a great opportunity to get your startup in front of a large audience and win the funding you need to take your business to the next level. 
Don't miss out!