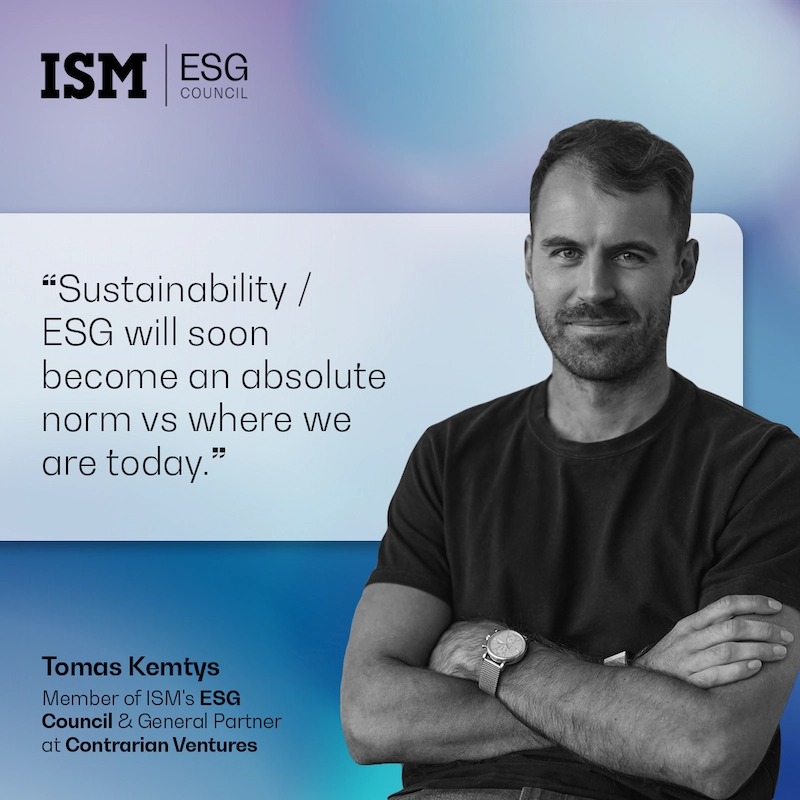 Keliaujame į naują realybę. Šioje realybėje tvarumas, aplinkos apsauga, socialinė atsakomybė bei valdysena (ESG) yra tarp esminių veiklos principų kiekvienoje pažangioje įmonėje. Dalis verslų jau žengė sėkmingą žingsnį ir tiesia sau kelią link transformacijos. Tačiau "Contrarian Ventures" generalinis partneris ir ISM ESG Council narys Tomas Kemtys pastebi, kad pereinamasis laikotarpis ne vienam gali tapti ir išbandymu. Tai laikotarpis, neatsiejamas nuo žaliojo smegenų plovimo, apsimetinėjimo ir sudėtingų periodų įmonėse.
"Transitions are never easy but always unavoidable", he says.
Prepare for the new reality with ISM. For more information about the Master's in Business Sustainability Management programme, check out HERE.