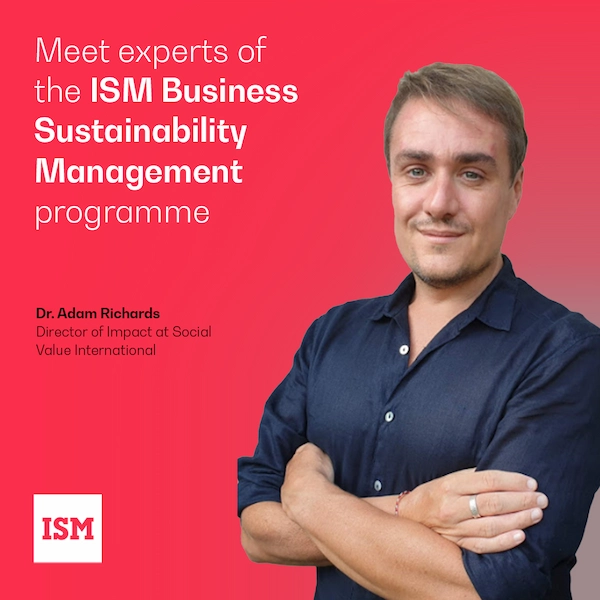 Social value and social impact management are becoming critical aspects for organisations that follow sustainability principles. Modern organisations seek to maximise positive and minimise negative social impact, realising that businesses are true market leaders only if their communities are thriving. We look forward to meeting Dr. Adam Richards, who will be teaching these crucial topics in the Business Sustainability Management Master's programme.
Dr. Richards is the Director of Impact at Social Value International, an organization engaged in variety of trainings and consultancies in promoting positive change in society. Dr. Richards has extensive training and teaching experience. Before that, he was teaching at the prestigious University of York, UK.
This is fantastic news for the Business Sustainability Management programme students as Dr. Richards will be teaching part of the course on Managing for Impact. He will share his extensive experience and enrich the Business Sustainability Management programme through a social impact perspective.
Please find out more about the Business Sustainability Management programme HERE.
Learn more about Social Value International HERE.